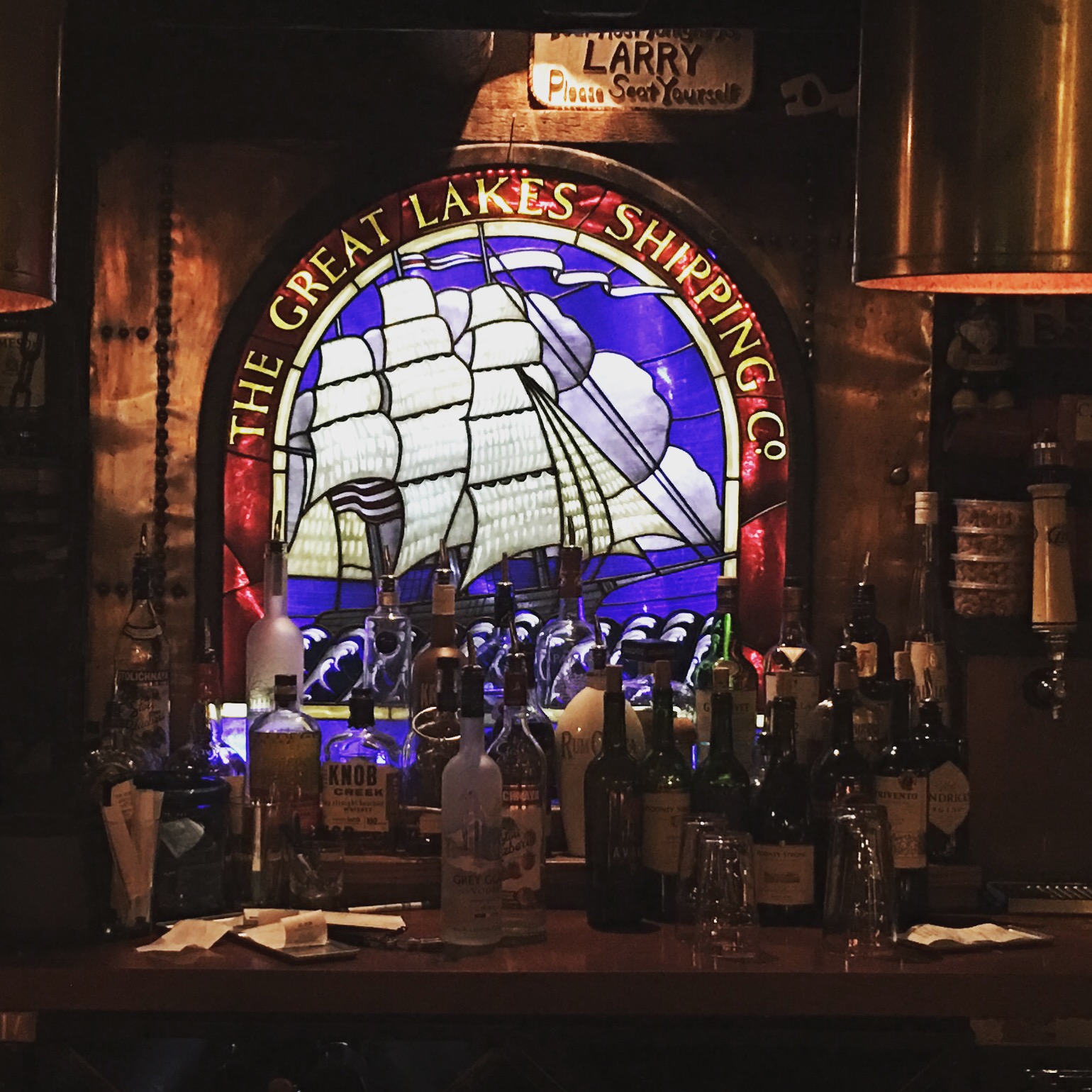 27 May

Great Lakes Shipping Co. — Celebrating the Journey of our Nautical Neighbor

Kathy Berles Duisterhof

My actual house-phone rang just as I was coming downstairs one morning several weeks ago, a little after 7am. There's no chance it can be a marketing call, I thought. It must be my father with something important and "hot off the morning Free Press" to tell me, so I answered. Was it ever big, sad news. "I just heard Great Lakes Shipping Co. is closing! I just cannot believe it. First East Hills, now this." My father is, without question, joined by hundreds in his sentiment. Great Lakes has stood the test of time. It's like your most favorite, reliable neighbor. Who you feel like you have known forever and a day. The one you rely on when you just want to sit and relax. No pressure and always good company. This is how Great Lakes will be remembered.

I consider myself to be fairly experimental when it comes to food. I will try Alligator tacos, squid-ink risotto and kale miso salad and most likely will love all three. While Great Lakes has maintained a fairly traditional menu in a time when many menus have become wildly foodie-friendly, I have to say that I am already mourning the loss of knowing that my favorite Pecan-encrusted Walleye or Prime Rib Sandwich is just down the road waiting for me. And just what is it about that salad bar? You cannot resist it! Does anyone remember the salad bar at the long-gone Savory Street? Same thing. Nostalgia Salad!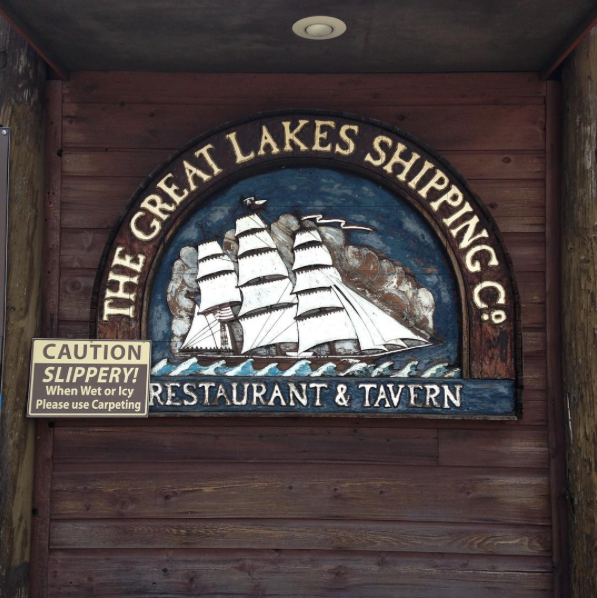 The restaurant opened it's doors 45 years ago under the name The Starboard Tack. Later renamed Great Lakes Shipping Co., the neighborhood favorite maintained its nautical theme under the ownership and management of Bert Irwin, who is spoken of as though he's family, by both customers and employees alike.
Just a day or two after this story went public I was there for dinner with my father, Dave Berles, a guy who has eaten there close to once a week for at least the last decade. Because of the news, the restaurant was full of loyal customers expressing their surprise, their desire for this to just not be true. Much reminiscing was taking place. Sharing and laughing and happy stories being told.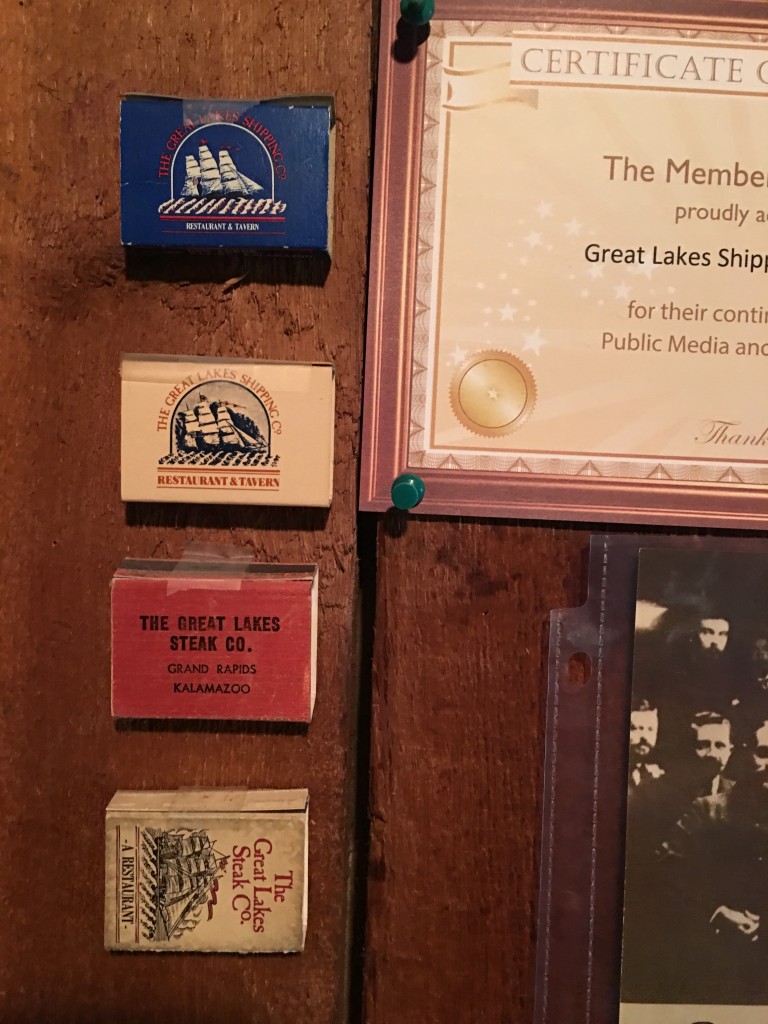 I spoke with Jim Riedy, a regular for years, who immediately expressed his thoughts about Bert. "The loyalty of these employees and customers is due to the respect for Bert. Having employees who stick around for years and years in the restaurant industry sure says something. And also, they make the best Prime Rib I have ever had and I am from Chicago. Great Lakes is my benchmark for good Prime Rib." I would have to agree!
Nancy Clark, also a regular customer reminisced, "We've had weddings here, rehearsal dinners here and they were wonderful to us always! We're really going to miss that perch. We're going to miss you, Great Lakes! You are our family."
Bob Goudzwaard became a "several-times-a-week" customer after his wife passed away. He says "This place is just like family to me. They have my drink ready for me when I walk in the door! The owners sent me emails after my wife passed away. I just don't know what can replace this for me."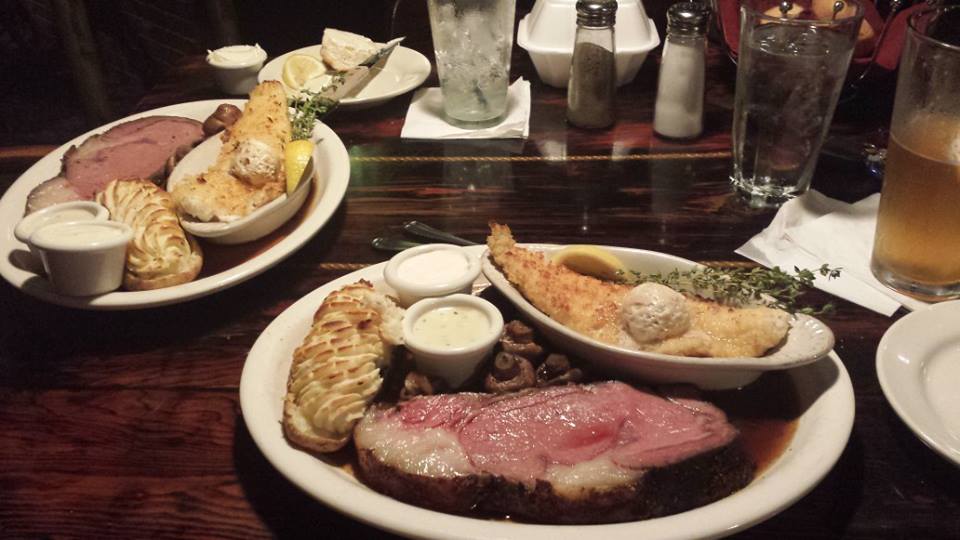 That truly sums it up. Loyal customers saddened to be losing what feels like a long time next door neighbor. The neighbor who keeps your favorite beer in their fridge just in case you stop by. The one who has faithfully been there to celebrate with you in good times and mourn with you in hard times. And in all times, has fed you well. The doors will close on May 28.
Great Lakes: You will be missed. You will be remembered with a smile. You are one of a kind today in our community. Thank you for decades of mouth-watering walleye and prime rib, for your magical salad, for the comfortable, relaxing atmosphere and friendly-like-family service, and of course, a few cocktails over the years. Final toasts will be made. The ship may sail away for good, but the memories made onboard will remain. Cheers!  And, Ahoy! Oh, and, as always, I'll be taking a few peppermints before I walk through that heavy wooden door one last time.
"If my ship sails from sight, it doesn't mean my journey ends, it simply means the river bends." — Enoch Powell
Kathy Berles Duisterhof is a lover of words and the sparkle that is created by stringing words together. Writing, Kundalini yoga, music, and great conversation make me happy and fulfilled, as does creating and sharing soup I make from scratch. I believe in synchronicity and serendipity and I am a tiny bit obsessed with helicopters. Most importantly, I have three beautiful daughters who have taught me more than I will ever teach them. Isn't that how it goes?